Enter our Random Act of Love Giveaway
The Random Act of Love Giveaway is a monthly contest on Diddy Riese's social media platforms.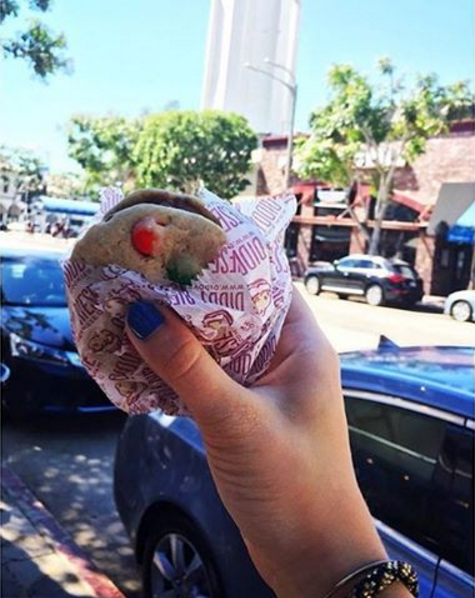 We are touched by many of our customers' stories and pictures regarding their friends and family.
The #RandomActofLove hashtag, allows us to see how Diddy Riese touches the lives of our community and family by giving back to those who share their stories of love with all of us.
Winners of the Random Act of Love Giveaway will receive two-dozen cookies gift-wrapped and shipped to them at no cost!
Selections of cookies may include one the following:
1.     2 pre-selected assorted dozens
2.     2 dozens of one cookie type
3.     1 dozen each of two different cookie types
Eligibility: In order to be eligible for the Random Act of Love Giveaway, customers must do the following:
1.     Like Diddy Riese Cookies on Facebook or Follow Instagram
2.     Like the month's Random Act of Love post!
3.     Comment on the post and tag a friend with whom you would like to send a two dozen gift tin to
4.     This is a #RandomActofLove so we do not require the friend to engage at all in our posts!
Selection: Each month 2 winners will be selected to win a two dozen cookie gift tin along with their friends!
Claiming the Cookies: In order to claim prize, selected winners must send a Facebook message to the Diddy Riese Cookie's Facebook account with the following information for the winner as well as their friend: name, address, phone number, and email address.
We would like to share the winning selections on our website, in the hope that we can inspire our customers in a personal way to connect with those special people in their lives that have made a positive and enduring  difference.  At Diddy Riese, we pride ourselves in being that personal made-from-scratch bakery that establishes a close relationship with our customers.
Mark Perry, President – Diddy Riese Cookies, Inc.